Photokina 2012 is just around the corner. The event, held every two years, will be held September 18-23, 2012 in Cologne, Germany. Photokina is an international trade show for the imaging industry. The show features over a thousand exhibitors and attracts more than 180,000 visitors from around the world. Everything from cameras, photography equipment, software and printing can be found at the show. At the show, as well as in the the weeks leading up to the show, manufacturers announce new products and this year we expect to hear some exciting news from Nikon as well as other manufacturers.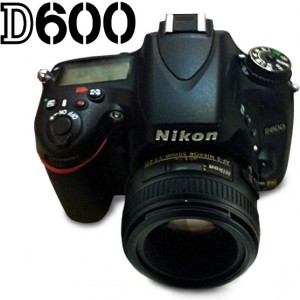 The Nikon D600 will most likely be announced next week on September 13. This rumored entry-level full-frame camera will be a breakthrough in the DSLR market with a price that could be as low as $1,500. By packing a full-frame sensor into a compact D7000 body, Nikon hopes to lure DX customers to upgrade to the full-frame format, and in the process hopes to sell them new FX lenses. We hope to see the D600 body sold with the new 24-85mm VR as a kit for under $2,000.
On the lens front, Carl Zeiss will unveil several Nikon-mount lenses including a Distagon 55mm f/1.4 ZF.2 lens. This ultra-fast normal prime promises to bring the ultimate in image quality for modern high-resolution full-frame sensors such as the D800 and D800E. Zeiss will also release their Apo Sonnar T* 135mm f/2 medium telephoto lens for Nikon mount. This lens will be priced around $2,000 US and is expected for December 2012 delivery.
Korean lens manufacturer Samyang will debut a new 24mm f/3.5 tilt-shift lens available with Nikon mount. The perspective control lens allows for up to 12mm of shift and 8.5-degrees of tilt.
The tilt and shift can be rotated 90-degrees independently for extra flexibility not offered by the Nikon's 24mm f/3.5 PC-E. The Samyang lens is aimed at landscape and architecture photographers and gives control over depth of field and perspective correction. The lens features 16 elements including two aspherical and two ED elements in addition to using anti-reflective coatings. No word yet on pricing or availability, but judging from previous Samyang offerings such as the 35mm f/1.4, this lens should offer outstanding image quality at a price much lower than the comparable Nikon lens.